Well, this weekend, I headed to a benefit for AIP = AIDS Intervention Project. I saw my buddy Johnny and a couple other friends, and the drag show was fun per usual. I just love watching them sing, lipsync, dance, and get down with their bad selves! What a riot! They raised over $1300 which for the tiny little establishment it was held in, is simply AWESOME!! I'm so proud of all the performers, the bartenders and everyone at Escapade. Their combined effort made it possible... KUDOS!!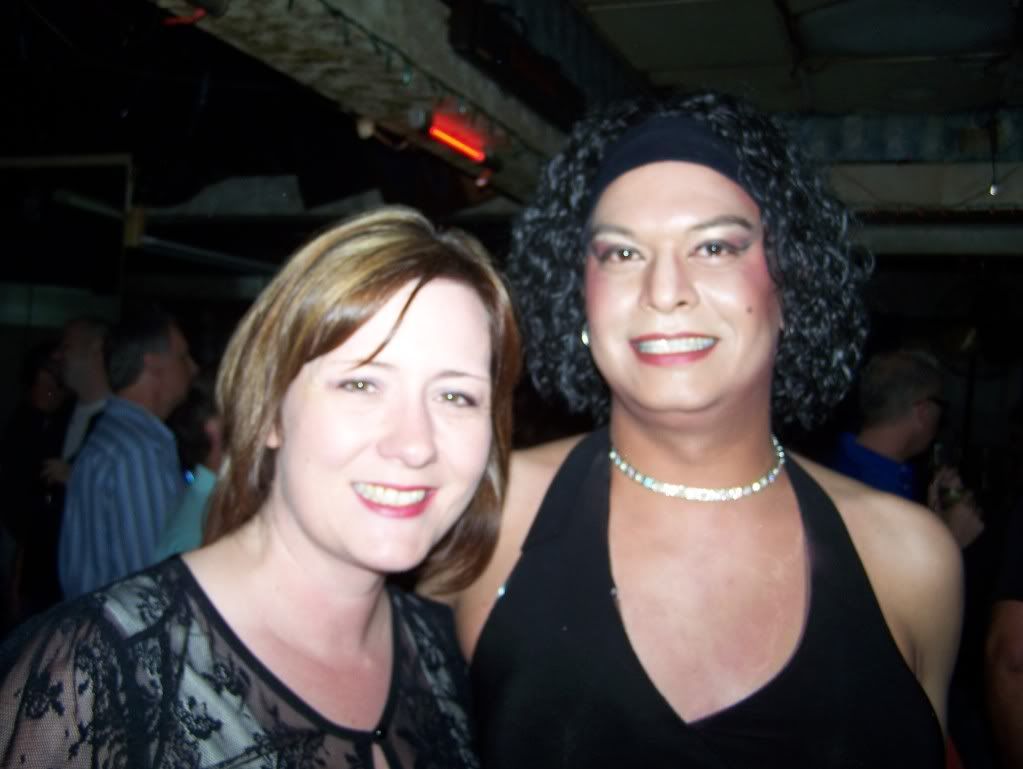 I then headed out for a lil karaoke action at Fatty's, and if you follow my Twitter.. I got carded! Crusher says, "He needs to see your ID", and I laughed, "whatever" and continued to talked to another friend of mine. Then I hear, "Excuse me!" and I look over, and it's the bartender glaring at me with a stern look. "I need to see your ID",he says, to which I reply "are you serious?!?!", and he looks all serious at me and says "yes". I handed him my license and told him how much I loved him and that he made my night! He saw my age, and raised his eyebrow, and smiled and says, "NICE!" I thanked him, and tweeted about it. LOL. Hey, when you get past 30-something and someone cards you, it makes you feel great!! Was me, Barno, Crusher, Paul, Dan, and then finally Rachel showed up. We took a few pics, listened to Barno belt out "99 Red Balloons" and headed back to the house.
The hubby and his friend Scott, who's in from Idaho, had just got back from Bubbapalooza in Greensburg. If anyone listens to Sirius Radio, a guy that calls himself
Bubba the Love Sponge
, he's a shockjock that started off on Howard Stern and now has his own station. He had a comedy show that Ry and Scott went to, and since they went to high school with Barno, we all headed back to hang out and bullshit. Of course, after Barno left, and Crusher went to bed, Scott, Ry and I were wired, and played friggin' Guitar Hero til 5am! yes... FIVE! hahaha. It's all good. Scott's only here another week or so, and then it's back to Idaho for who knows how long. Last time I saw him was 5 yrs ago, because last time he was in town, we were in Chicago.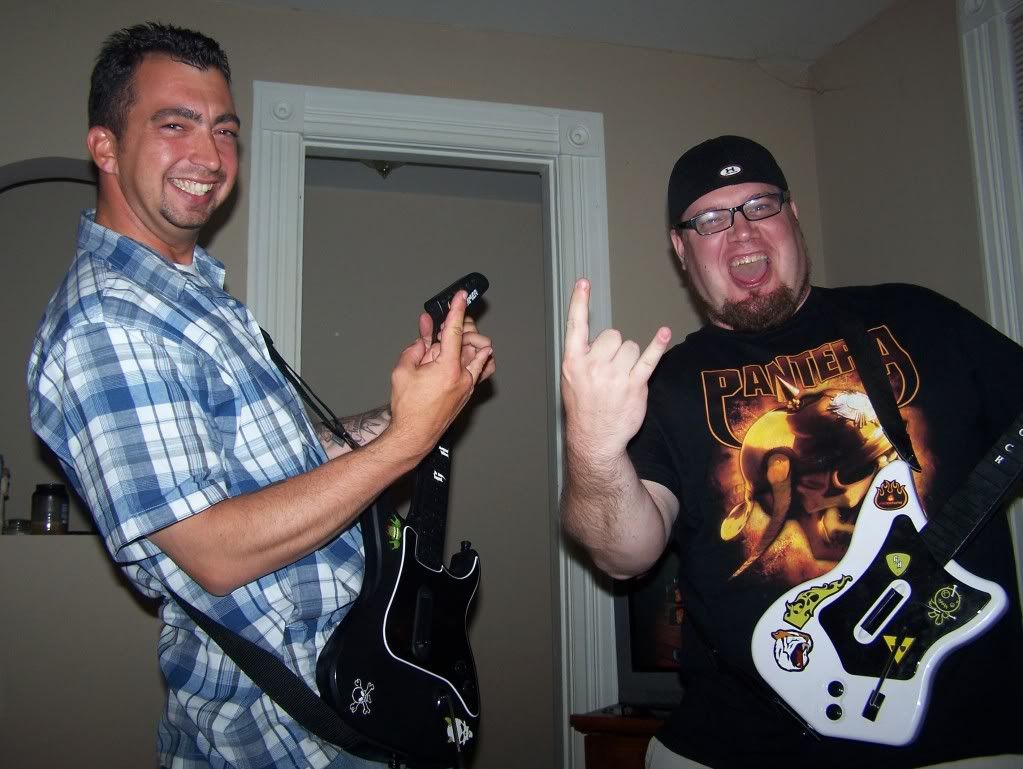 I've been doing crunches and trying to consciously walk more, and it's paid off just a tad. I've lost 5 lbs. Only 10 more and I'll be back to what I was spring 2008, and I'll keep it going until I reach my goal. At 5'7" I'd like to be at 150, but if I get to 135-140, then I will feel accomplished. I'm glad to get the stress out of my life, and things have just been going fabulously for me, at work, at home, everything.
On a sadder note, I did find out that a great friend I grew up with passed away last night. Geoff Kemetick was the best friend of MY best friend Wendy's brother John. We were always hanging out at their house. Hell, he was one of the first people to let me drive his car when I was a teenager and let me grind the gears learning stick shift! LOL. Gawd will he be missed. I guess him and some friends headed out to the Vikings game, and on the long drive back, they just thought he fell asleep, and when they stopped for food/gas.. realized, he had passed away in his sleep. How awful is that? 38 years old. I can't believe the amount of people I've lost in the past 2-3 years under 40, and even a handful under 30! It's crazy! My prayers go out to his wife, Lisa, who he just married this past May. She's got to be hurting so bad, and I can't even imagine the pain she's going through right now. Rest In Peace Geoff!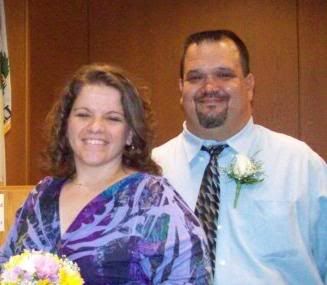 Have a great week everyone!!